With Christmas and New Year celebrations already a dim and distant memory, it's time to start the new year afresh - why not make 2017 the year you get control of your ICT?
Let us help you with your strategic ICT plan, ensuring you remain in control of your systems, plan for any upgrades and manage new projects to stay on top of the latest advancements in classroom technology.
We're proud to boast years of experience in helping schools make their budgets go further, ensuring that staff and students have the skills to make the most of ICT and gaining the best possible performance from existing school systems and hardware.
Why not book a FREE health check to receive a comprehensive report on your school's ICT systems? We'll report on what works well and suggest potential improvements that could be made to further develop the use of technology, both in and out of the classroom.
To book your health check, please contact us and a member of the team will be in touch to discuss next steps. Happy new year everyone!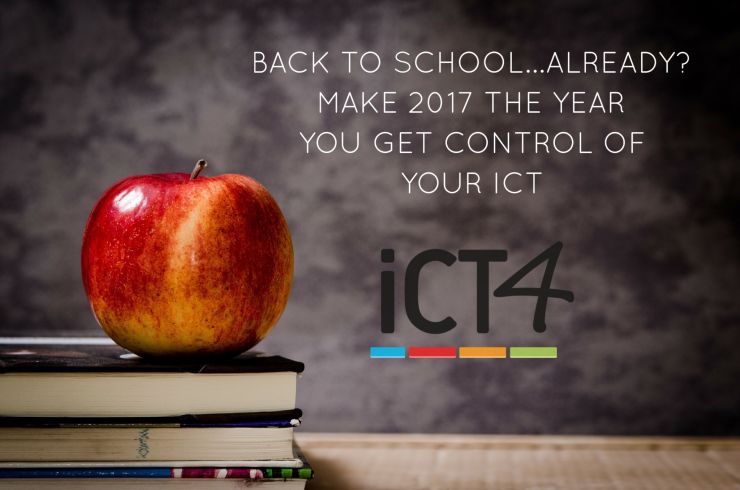 iCT4 are an ICT support services company based in the South West of England, supporting schools in Cornwall, Devon, Avon, Dorset, Gloucestershire, Herefordshire and Worcestershire.
---