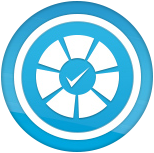 Data Compliance
We're experts in getting value for money for our schools.
We offer a full procurement service as part of our SLA product – giving schools access to competitive pricing and a range of products to ensure the school's aims and objectives are fully fulfilled.
During peak periods (the run up to summer holidays) we also have access to 'group buys' to access preferential pricing for certain popular devices such as laptops or iPads. As an SLA customer you'll automatically have access to this and we'll make sure we automatically apply any discount!
What else do we do?
---
Guy provides a very professional, timely and effective technical support to ensure the mix of ICT we have in Bosvigo School is updated and working to the max. Our children are able to access all areas of the curriculum through our ICT provision, at all times. He has helped develop our ICT strategy through identifying trends, sourcing suitable suppliers and recommending cost effective solutions that offer longevity and an opportunity to broaden horizons. We have built a robust base to extend from and continue to evolve through trialing new initiatives and ideas. ICT4 have also provided a tailored training provision which through its varied delivery was accessible to all, even those less technically savvy.
Bosvigo School
Get in Touch
We'd love to hear from you and talk further about how iCT4 can help your school or business – please use the form to submit a message and we'll get back to you as soon as we can!


Our aim - TO EMPOWER USERS OF ALL AGES TO MAKE THE MOST OF ICT