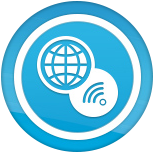 Superfast Broadband
Superfast Schools is our award-winning connectivity product designed for schools.
Broadband designed for education.
iCT4 are delighted to be sole suppliers for Superfast Schools broadband - a bespoke package of connectivity, content filtering, UTM (Unified Threat Management) router/firewall and cloud migration.
Using the latest superfast fibre technology (where available) to deliver reliable, scalable broadband, Superfast Schools has a connection to suit every budget and school size. Our service is safe and secure thanks to industry standard firewall solutions and user-specific content filtering, ensuring that different filter rules can apply to different age ranges.
With Superfast Schools you get as much control as you want - our filtering system is easy to use and full training can be given to on-site staff. We're happy to make any changes on your behalf and we're constantly updating our filtering rules to ensure students are kept safe on the internet. For staff with dedicated on-site ICT support we're happy to jointly managed your router/firewall, ensuring your network is totally under your control - no restrictions on the amount of IP addresses and full support for VLANs
---
To learn more about how Superfast Schools can transform your internet access, please see our dedicated Superfast Schools microsite by clicking the logo below to visit www.superfastschools.co.uk


What else do we do?
---
"ICT4 provide a fast, courteous service to its customers."
Tregolls School Academy
Get in Touch
We'd love to hear from you and talk further about how iCT4 can help your school or business – please use the form to submit a message and we'll get back to you as soon as we can!


Our aim - TO EMPOWER USERS OF ALL AGES TO MAKE THE MOST OF ICT