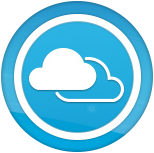 Cloud Services
For many schools, the Cloud can offer opportunities to reduce costs and enable access to services from any device, any time, anywhere!
As with all technology services, it's important to consider the educational context, security aspects and service levels associated with Cloud-based products. We're experts in migrating services to the Cloud, offering Office 365 and Google Apps for Education migration both as a standard part of our Superfast Schools broadband connectivity package and also as a standalone option.
For schools interested in using the power and convenience of the Cloud to securely store their data, iCT4 also provide our Cloud Backup Service - protecting your valuable information in our secure off-site datacenters, with full encryption from the moment it leaves your school. It's great value and fully managed so any issues requiring intervention are dealt with automatically, meaning you can rely on your backup to be there should you need it.
For our Cornwall-based customers currently supported by BT, we also offer full support for the 'Attix' remote backup solution - more information can be found here.

---

---

---

For schools that decide the Cloud is not for them, we also recommend products to essentially create your own. This allows remote connection into your network to store and access files, even from iPads – contact us to discuss the options and help us identify the correct solution for you!
What else do we do?
"Chris is just fantastic and being an ex-teacher he understands our needs completely."
Tregolls School Academy
Get in Touch
We'd love to hear from you and talk further about how iCT4 can help your school or business – please use the form to submit a message and we'll get back to you as soon as we can!


Our aim - TO EMPOWER USERS OF ALL AGES TO MAKE THE MOST OF ICT