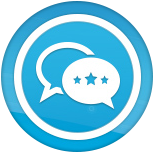 Consultancy
Working with you to plan, develop and implement your ongoing improvement plan
With technology being such an integral part of our lives, it's important not to view it in isolation – a well-implemented improvement plan should use technology to enhance Teaching and Learning, streamline and simplify school administration and allow flexible, reliable access to resources whenever they are needed. iCT4 will work with you to help create this plan, tying it into your School Improvement Plan or School Development Plan to ensure that any capital expenditure is justified and maximum value for money delivered. Our consultancy service is included as standard for SLA customers and schools are encouraged to meet with us regularly to review their technical offering – a maintenance plan is created that monitors the age and efficiency of all hardware and software, reducing the chances of nasty surprises and out-of-budget expenditure.
What else do we do?
---
"Our friendly ICT technician, Guy, is very much a part of our school team. He's always available when you need him, even if it's only at the end of the phone, and with remote access our problems are fixed in an instant!"
St Erth Primary School
Get in Touch
We'd love to hear from you and talk further about how iCT4 can help your school or business – please use the form to submit a message and we'll get back to you as soon as we can!


Our aim - TO EMPOWER USERS OF ALL AGES TO MAKE THE MOST OF ICT