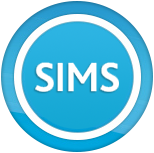 SIMS Support
Local SIMS support – helping you get the best from your school's Management Information System.
SIMS: it's home to the data that keeps your school running and helps inform vital decisions. As education specialists, we know your Management Information System is crucial to the smooth running and administration of your school – that's why as an official SIMS Support Unit, we offer full support for SIMS.net in primary schools and academies.
Our standard package offers high-quality remote support by phone for issues raised by your staff, e.g. your Business Manager, Data Manager or administration team, working with you to resolve your SIMS, FMS and Discover issues. If you need that extra bit of help we can even provide extra on-site staff to do the 'boots on the ground' administration of SIMS in your school – ideal for complex tasks such as end-of-year procedures or data cleansing to keep your information as up to date as possible!
The bigger picture
It's important you have everything you need to be able to make the most of SIMS. That's why we include AS STANDARD 24/7 online incident reporting, self-service helpdesk and an annual healthcheck of your server hardware and network to make sure you're able to get the best performance possible from SIMS, removing common barriers to use such as slowdowns and crashes.
Local support, from experts
You'll receive support from local engineers who are already familiar with your school. If you're an ICT Support SLA customer, we'll be sure to keep your engineer in the loop, ensuring everyone is kept informed and incidents are dealt with as efficiently as possible – it's the personal touch that we are famous for!
What else do we do?
---
"Our friendly ICT technician, Guy, is very much a part of our school team. He's always available when you need him, even if it's only at the end of the phone, and with remote access our problems are fixed in an instant!"
St Erth Primary School
Get in Touch
We'd love to hear from you and talk further about how iCT4 can help your school or business – please use the form to submit a message and we'll get back to you as soon as we can!


Our aim - TO EMPOWER USERS OF ALL AGES TO MAKE THE MOST OF ICT