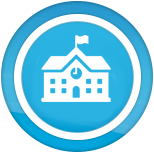 Multi Academy Trusts
Services designed specifically for Multi Academy Trusts - reducing costs and improving collaboration across schools.
Multi-Academy Trusts face a set of unique challenges that require expert assistance and support to ensure the best possible outcomes for all. Using our experience of working with many successful MATs, we've put together a selection of products and services that can improve collaboration, reduce lost time and costs associated with 'double doing' and streamline administration with centralised services.
We start with a consultancy visit, during which our technology experts will demonstrate how our existing customers are making cost savings and improving working practises thanks to our support with the latest technologies.
We work with a number of partners and vendors, accessing the 'whole of market' to ensure we can offer the right mix of products and services, tailored specifically to fit the needs of your MAT.
Whether you're looking to introduce a managed ICT support service across your schools or just want some guidance on the latest classroom technology that really delivers, we can help.
Some examples of our MAT-specific products and services
Trust-wide on-site support from dedicated engineers
---
Truly unlimited remote support – we will be able to access your server / desktop to help rectify problems remotely
---
MAT-wide wired and WiFi networks - allow key staff to easily roam from site to site
---
MAT-level software licensing - reduced costs and straightforward compliance
---
Consultancy and project management
---
Installation, configuration and monitoring of backup and disaster recovery solutions
---
MAT-level SIMS.net and FMS MIS software support
---
Procurement service - we will obtain competitive quotes and process orders, liaising on behalf of the school with third-party suppliers and contractors, and provide support and guidance on Government policies and procedures in relation to ICT
What else do we do?
---
"It was a pleasure working with ICT4 - your company's professionalism and expertise met in full all my expectations!"
Ninestiles Academy
Get in Touch
We'd love to hear from you and talk further about how iCT4 can help your school or business – please use the form to submit a message and we'll get back to you as soon as we can!


Our aim - TO EMPOWER USERS OF ALL AGES TO MAKE THE MOST OF ICT